Preparing for a Charlotte Russe interview? No need to stress. This guide is your go-to for interviewing at the popular women's retail store. Outlined below are some of the most common Charlotte Russe interview questions along with example answers. Use these as a guide for answering your interview questions. We've also included tips that might come in handy as you prep for your big interview.
Charlotte Russe Interview Explained in this Video
About Charlotte Russe
Charlotte Russe began its brand in 1975. The label was started by Daniel Lawrence and his two brothers, who all grew up working in their parent's clothing business in Brooklyn, New York.
Charlotte Russe specializes in young women's apparel, shoes, and accessories. It features regular sizes in addition to plus size clothing up to 3x. Recently, the clothing brand added Peek Kids to its label. Peek offers stylish clothing for girls, boys, and babies. Headquartered in San Diego, California, the store can be found in shopping malls across 45 U.S. states. Its main competitors are H&M, Rue21, and Forever21. Outside of being a clothing brand, the company has raised over $2.2 million for cancer research and studies.
Charlotte Russe has over 2,100 employees throughout the country, the majority being female. A typical store is open from 10 AM to 9 PM.
The do's and don'ts of a Charlotte Russe job interview
Charlotte Russe is one of the most popular clothing retailers in the country, and they are always looking for great employees. If you're considering getting a job at Charlotte Russe, you should keep a few things in mind.
Do your research. Learn about the company's history, mission statement, and values. This will help you stand out during the interview process.
Be sure to dress appropriately. While Charlotte Russe is a casual clothing store, you should still dress to impress. Wear something that is both comfortable and stylish.
Be prepared to answer questions about your experience and why you would be a great fit for the company. Following these simple tips can increase your chances of getting hired at Charlotte Russe.
More Details Below
Most Asked Charlotte Russe Interview Questions With Answers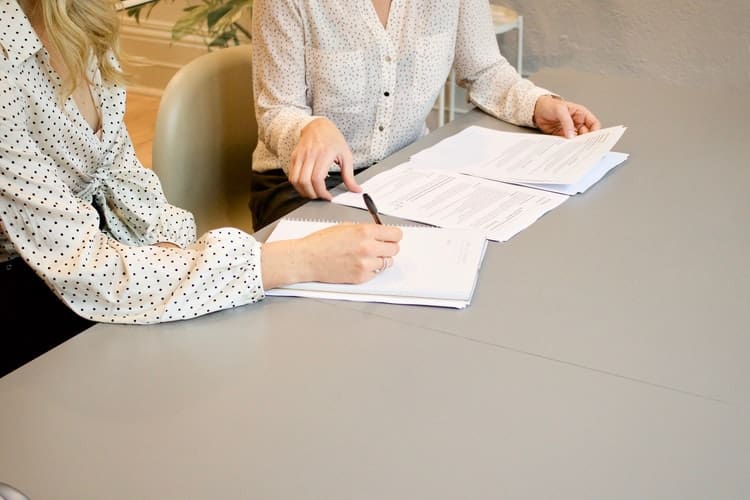 Charlotte Russe typically has a relaxed interview process, but hiring can be competitive since stores are small and have limited openings. You will first apply through the company's website for the store of your choice. Once your application is accepted, you will be called for an in-store group interview where you can expect up to seven other candidates interviewing alongside you. Typically, the store hires after just one group interview, although they may sometimes conduct a second one if needed.
These are some of the most commonly asked interview questions you're likely to encounter throughout your hiring process with Charlotte Russe.
1. Charlotte Russe Sales Associate Interview Questions
Q1: "Describe the ideal Charlotte Russe shopper."
A1:"Charlotte Russe caters to young women of all shapes and sizes. These women want to look fashionable but need to stick to a sensible budget. They may be teenagers in high school, college students, or young adults looking for something to wear to their first work happy hour. The greatest part about Charlotte Russe is that it offers something for everyone. From casual wear to party attire, Charlotte Russe has it. And with so many great deals, women can enjoy shopping here without breaking their bank."
Q2: "Would you prefer working on a team or alone?"
A2: "When given the option, working in a team setting is my most preferred. I typically find that working together to get things done is more effective compared to a bunch of people working alone. While I can work independently, I believe team collaboration is the best way to work."
Q3: "What would you do if you got involved in a disagreement with a coworker?"
A3: "For at-work arguments, communication is all about being respectful. I might not agree with a coworker's way of doing something, but I should be able to voice that respectfully. I try my best to keep an open mind and be as flexible as possible. I think that's the best way to learn from one another and keep any arguments under control."
Q4: "We love when customers have their own style. How would you describe your personal style?"
A4: "I believe that having your own style is a huge part of your identity. I would categorize my personal style as relaxed trendy. I like to accessorize and wear clothes that are stylish and accent my curves, but I do it while remaining comfortable. Being comfy in your outfit is the best way to stay confident."
2. Charlotte Russe Fitting Room Associate Interview Questions
Q1: "What would you do if you noticed a co-worker stealing?"
A1: "No matter what they are stealing or who the coworker is, I would report the incident to a manager. Regardless if the person is one of my closest friends or even someone who works above me, shoplifting is unacceptable. I know that if I noticed this, it would be my responsibility to contact the appropriate authorities."
Q2: "When it comes to customer service, how would you handle an angry customer?"
A2: "I understand that shopping can be frustrating, and unfortunately in this position, I expect to have to handle some uncomfortable situations with customers. The best thing to do is kill them with kindness. I would keep calm, flash a happy smile, and try to handle their request to the best of my ability. In most situations, dealing with angry customers can be handled by taking the time to listen to and understand their frustrations. If a situation was getting out of control, I would find my manager and ask for help."
Q3: "On a scale of 1 to 10, 10 being highest, how would you rate your time management skills?"​
A3: "Time management is one of my biggest strengths, so I would rate it as a nine. Throughout my past experiences, I've learned how to handle multiple projects, assignments, chores, and tasks at once. It can be tricky, but having strong organization helps. I would rate my time management as a nine because while I believe I am great at handling my time, there are probably a few tricks and tips I could learn from my more experienced coworkers."
3. Charlotte Russe Merchandising Coordinator Interview Questions
Q1: "You're in the middle of folding clothes that need to be put away when a customer asks you for help. What do you do?"​
A1: "Customer service always comes first. If a customer asked for help, then my top priority is to assist that customer to the best of my abilities. I understand that it can become frustrating to interrupt my other responsibilities, but great customer service is a huge part of being successful in retail."
Q2: "Why do you want to work at Charlotte Russe?"​
A2: "Honestly, I love the store and the brand. Charlotte Russe offers so many trendy and stylish products, which is why it's one of my favorite places to shop. If I were to work in a retail environment, I want it to be at a store I am passionate about. I support the Charlotte Russe brand and believe I am also a great example of the company's ideal shopper. This will allow me to assist other shoppers in finding the perfect outfit at our store."
Q3: "What did you like about your past supervisor and what did he or she need to improve on?"​​
A3: "My past supervisor was great at keeping our store under control, maintaining order, and ensuring customer satisfaction. As for improvements, I would have to say better communication would have helped our team run more efficiently. I think for any large organization, clear communication is key."
Charlotte Russe Interview Tips
The interview process at Charlotte Russe is meant to be comfortable and relaxed so that the true personality of each candidate can shine through.
To that end, those who are interviewing should be comfortable talking about themselves and their experience and should have an outgoing attitude. It is also important to be confident and to project good spirits, as this will give the interviewer a positive impression of the candidate.
Ultimately, the best way to prepare for a Charlotte Russe interview is to simply be oneself. By being comfortable and confident, the interviewer will get a sense of the candidate's true personality, which is what Charlotte Russe is looking for in its employees.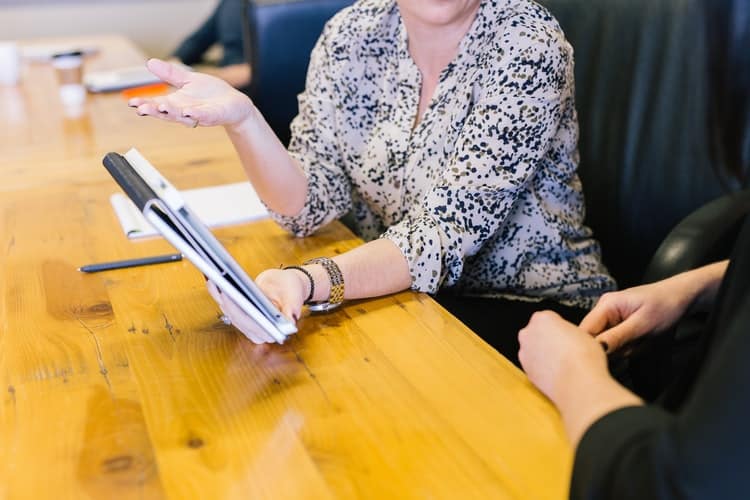 Charlotte Russe Dress Code – Choose Your Outfit Wisely
Charlotte Russe wants its associates to be brand ambassadors, so come dressed in an outfit that reflects the brand and its culture. The best outfit is trendy business casual for young women. Since this is a fashion job, your interviewers will factor your appearance into your overall interview score. Don't be tacky and walk in looking like a Charlotte Russe billboard, but incorporate style into your professional look to win major points with your interviewers.
Be Ready to Discuss Customer Service
The best answers to your interview questions are stories based on experiences. Retail is all about serving customers, and any customer service knowledge you have will be a huge bonus. Rack your brain beforehand about some successful times you've dealt with customers. Group interviews can become confusing for those doing the interviewing, so these stories will help you make a lasting impact and stand out against your competition.
Keep Your Answers Concise
Answer your questions directly and to the point. Try to be mindful of how much you are talking and if you're telling a story, keep it short. Remember, you're taking up everyone's time and while your interviewers want to get to know you, they don't have hours to spend interviewing. Answer your questions in a simple and concise fashion and you'll be golden.
Speak Clearly
It can be intimidating speaking in front of others, especially when most of the other people in the room are fighting for the same job as you. Don't let your anxiety take over. Keep your voice loud, clear, and steady as you answer your questions. This will make you appear more confident, trustworthy, and exemplify your strong communication skills
Don't Forget to Smile
It's easy to be so nervous during the interview you forget to flash your beautiful smile. Friendliness is a major element to working in retail, so make sure you're smiling and cheerful throughout your entire interview. It might seem small, but a smile can go a long way.
Conclusion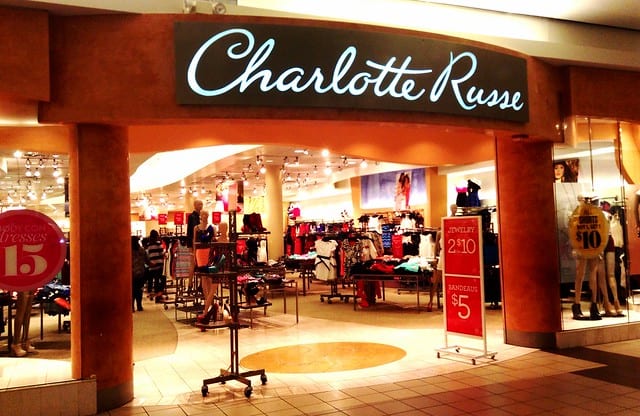 Charlotte Russe is a great place to work. They offer awesome employee discounts and have a great team atmosphere. Preparing and ready for your interview is the best way to beat the competition and get the job you're aiming for. Just remember to look trendy and be friendly, upbeat, and genuine.