Hunting for a new job can be daunting. With every candidate needing to have a special skill or two, it seems like an already saturated market is not forgiving for those in need of a fun job. For those who love ice cream and have great customer service skills, Dairy Queen is an option that should be heavily considered. Join us as we discuss the application and interview process. Based upon answers given by previous employees, the Dairy Queen application process seems rather simple.
As with most companies, an application is to be completed. If a hiring manager sees potential, an applicant will be called in for a follow-up one-on-one interview. Many applicants have stated that the interview is short and that hiring managers look for someone who is enthusiastic and capable of representing the brand of Dairy Queen well. While a short interview may give confidence of success, making sure you know about the company is a sure-fire way to impress a hiring manager.
Top 5 Dairy Queen Interview Questions with Answers
About Dairy Queen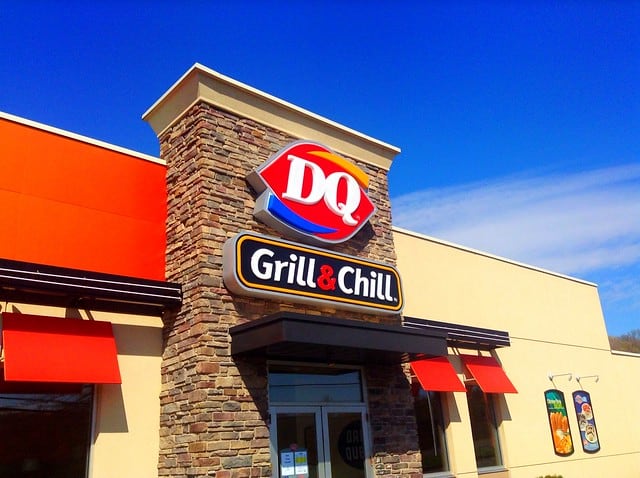 Founded in 1940, the first Dairy Queen opened in Joliet, Illinois and quickly gained a massive following. A chain of soft serve ice cream and fast-food restaurants; Dairy Queen has become one of the most recognizable brands in the world. The soft serve formula was first developed in 1938 by John Fremont McCullough and his son, Alex.
After much trial and error, they convinced a friend and customer named Sherb Noble to offer this new concoction at his ice cream store in a town called can Kankakee, Illinois. On the first day of introducing soft serve, Noble sold over 1600 servings of this new and delicious treat. With so much success, the Mcculloughs opened the first store, and the rest is history. With its signature D and Q white logo and "Fan Food not fast food" slogan, Dairy Queen has created a niche for itself that has kept it relevant for over 75 years. DQ is owned by International Dairy Queen Incorporated, a company that also owns Orange Julius and Karmelkorn. Headquartered in Edina Minnesota, Dairy Queen has made its mission to provide high-quality treats while never sacrificing excellent customer service. With almost 6,000 restaurant locations around the world, Dairy Queen has captured the imaginations of several generations of people.
Dairy Queen Interview Questions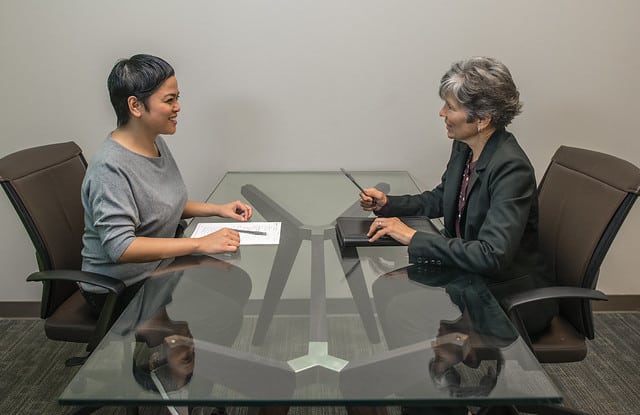 Why Do You Want to Work at Dairy Queen?
As with any interview, being able to answer this question is imperative. Even if you aren't a fan of the product, knowing as much as you can about the current products being sold and the history of the actual company is great for showing employers you've done your research. If you are a student, tell your employer that working at Dairy Queen would be a great way to help make extra money to either pay for school or an upcoming vacation.
Dairy Queen is a very charitable company, so mentioning their work with Children's Miracle Network Hospitals will show employers you share the company's values of giving back.
Tell Us about Any Previous Work Experience
While Dairy Queen is not a company that requires two years of on-the-job training or internships, being able to show previous work experience is important during an interview. If you're someone that volunteers at a charity like the Boys & Girls Club, highlight that when this question is asked. If you are a student and this is your first job, talk about certain clubs you are affiliated with, especially if you hold a leadership position. If you have work experience, make sure that the experience you highlight is related to the job. For example, if you are applying for the role of a cashier, highlighting a babysitting position may not be the way to go. However, if you worked as a customer service representative at a call center, that would be something worth noting, as a job at Dairy Queen requires constant contact with different personalities.
How Do You Deal with a Difficult Customer?
Since Dairy Queen is a customer service-based position, this is a question that will most likely be asked during your interview. Even if you don't have work experience, find an aspect of your past you could relate to this position. For example, if you're a student, speak of a time where you faced difficulties with a classmate on a project. You could speak about how you addressed the problem and how those skills could translate to moments when a customer may be more aggressive.
While 95% of the customers you face will be in a happy mood when they get ice cream, conflict resolution is an important part of any job in customer service. Being able to have a solid answer for this question will help you stand out during your interview.
How Many Hours Can You Work and How Far Away Do You Live from This Location?
While this question may not be as heavily weighted as some others, a hiring manager is still very curious to know what your work schedule would look like. Before your interview, find out the hours of operation for your specific Dairy Queen. Also look on your GPS to see how far you live from the location. If you live within 10 miles of your local DQ, hiring managers will feel more comfortable hiring you. If you live far away, questions related to consistency and reliability become more prevalent.
At Dairy Queen, We Offer a Strong Training Program. What Aspects of Training Would You Most Benefit From?
Hiring managers are looking for applicants with great customer service skills. However, when answering the question, you should aim to be as honest as possible. If you are someone who needs to improve your time management, don't say you are horrible with time management. Instead, you could soften the blow by stating that you occasionally have trouble keeping up with tasks. Always follow up sentences like these with solutions to your problem.
For example, you could state that while you may have had problems with time management (in the past), you have worked on this by making specific lists for yourself throughout the day. No employee at any company is perfect, but when answering this question, hiring managers are looking for employees who actively look for solutions to address their shortcomings.
Get the full list of questions and answers in this article
What Can I Expect From The Dairy Queen Job Interview Process?
Dairy Queen is a chain of fast-food restaurants that specializes in desserts and ice cream.
Dairy Queen Job Interview Process explained:
The Dairy Queen job interview process differs slightly from most other interviews. It starts with an online application and then moves on to a phone interview, followed by a face-to-face interview.
Online Application (required)The online application is the first step in the interview process. The applicant fills out the form and takes a photo, uploads it, and completes a brief questionnaire.
After registering, applicants receive an email asking them to complete a phone interview. Phone InterviewApplicants are asked questions about their background and experience by phone.
At this point, they are also given an offer of employment. Face-to-Face InterviewAfter submitting their resume, applicants are invited to set up an interview at any of the stores.
Then they are interviewed in person. Dairy Queen Job DescriptionThe keywords that describe a Dairy Queen employee would be self-starter, team player, fast learner, and a positive attitude.
They also expect employees to maintain cleanliness and hygiene standards. As a Dairy Queen employee, you will serve customers food by taking orders, ringing up sales on registers, preparing food, and preparing customer service.
What are the Dairy Queen Job Responsibilities?
Take customer orders
Answer customer questions about menu items, products, and services
Lead customers to appropriate seating areas and point them in the direction that best suits their needs.
Your superior is your manager so take orders from them if you are unsure of what to do or how to do it.
Process payments for food and beverages at registers
Prepare food on the grill or hot plate using recipes provided by management (grill, fryer, deep fryer, hot plate)
Wash dishes in the back kitchen area after each shift
Maintain a safe and sanitary work environment by thoroughly cleaning and prepping station areas before your shift begins.
Must be at least 18 years old or the age of majority under the law where you reside.
Have an interest in food and making people happy with their orders
Be friendly, outgoing, patient, and dependable
Be flexible when it comes to working and available to work any shift that is requested of you.
Be able to stand for extended periods of time while making food, reaching overhead, and bending over.
Dairy Queen Interview Dress Code (attire)
When interviewing for a job at Dairy Queen, it's important to dress in business casual attire. This means no ripped jeans or t-shirts – instead, opt for a nice pair of pants, a skirt, a blouse, or a button-down shirt. Your goal is to look presentable and put-together without looking too formal.
A casual look will help you put your best foot forward during the interview process. Remember, first impressions matter! So take the time to choose an outfit that will make you look and feel your best. You'll be glad you did when you land the job you've been hoping for.
Conclusion
No matter how you look at it, interviews can be one of the most stressful things that a person can go through. From wanting to impress your hiring manager to dealing with difficult clients, working at Dairy Queen is a lot more than creating beautiful ice cream cones (though that is part of it!). But with a little practice, any applicant can step into their one-on-one interviews knowing they can impress their potential future boss. By having great eye contact, speaking clearly, knowing basic DQ history, and being confident, hiring managers will be impressed. Remember that interviews are just conversations where you tell people what makes you special and why you would add value to a company. Before stepping inside take a few deep breaths, look at your resume, and visualize success. And if that doesn't help, visualize a world filled with unlimited ice cream. Talk about motivation!
Rehearsing answers to the questions discussed above and heeding our interview tips will give you a leg up on other hopeful DQ applicants. While there are ways to speak and act that will increase your chances of scoring a position at DQ, it's always important to be honest. Accepting a position you are not a good fit for wastes your time and the time of the business.