Hobby Lobby continues to grow and is rated by its employees as a great entry-level retail experience if you enjoy working on a team. Employment at Hobby Lobby means you will get to interact with customers who are there to pursue their passions, hobbies, and pastimes, so it's an upbeat atmosphere. If you have a hobby of your own and bring in-depth knowledge, even better. The main skill for getting a job at Hobby Lobby is retail experience. However, if you've worked in any hospitality industry or any customer service job–including call centers–retail is a logical choice where you can use your skills.
Before thinking about a job or career at Hobby Lobby, get familiar with how their interview compares to a traditional interview. We list tips here for you to prepare.
HOBBY LOBBY job interview video (questions, what to wear, & how to prepare!)
Things to know about Hobby Lobby?
Before even filling out a paper application, visit the business where you are applying! Have you even been to a Hobby Lobby? If not, take a trip to your local store and check out what they sell and how employees interact with customers. If you can't make it to the store, check out their online offerings. The company began in 1972 and now has over 800 stores in the United States. It is the largest chain of hobby stores in the country. Although local craft stores sell similar products, Hobby Lobby is consistent across all its sites and has an online presence
How Hobby Lobby Chooses Its Store Locations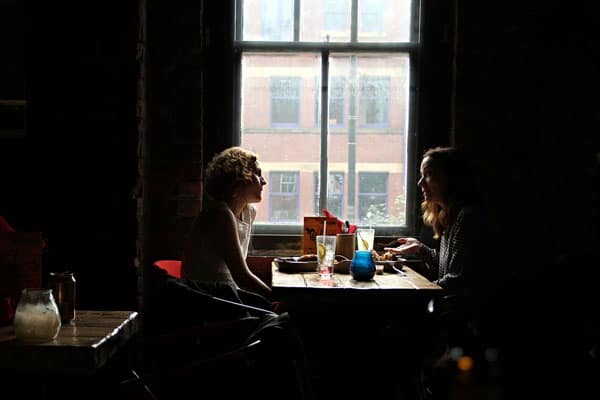 Hobby Lobby prides itself on being conveniently located, so you'll most often find their stores in large urban areas or mid-sized towns. The stores aren't huge, like Walmart or Home Depot, but not cozy or cramped either. Each store has retail space to encourage customers to roam through the shelves and products to get a good look at what the store offers. Stores also have a stockroom where all inventory is kept and a back area for the manager's office. In the back, stores have loading docks or an open parking lot for delivery trucks to pull up for restocking.
What Do They Sell at Hobby Lobby?
Americans love crafting, from making holiday decorations to building models to minor woodworking projects. Buying craft supplies in person is the choice for many hobbyists, so they enjoy the process of perusing all their options. From scrapbookers to artists, Hobby Lobby offers the tools and materials for starting and finishing an array of craft projects.
Why Choose To Work For Hobby Lobby?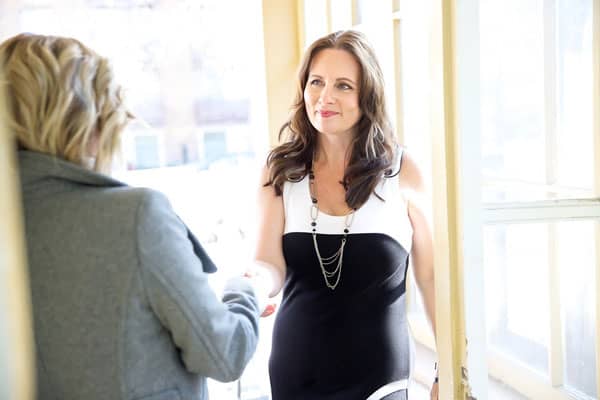 The company is stable, having been in business for fifty years, and still has markets to infiltrate, so there is a future in working at Hobby Lobby. It's a business that promotes fun, wholesome activities, so employees can feel good about what they are selling. The business model has been successful and stores are therefore run smoothly, so there aren't a lot of surprises. Hobby Lobby gives young workers who lack experience a chance through interviews for customer service associate positions.
How To Ace Your Hobby Lobby Job Interview – Top Tips From An HR Manager
A mock interview is a practice interview, and it's helpful to prepare this way with a friend. Write a list of likely questions, which we'll get into in a moment, and get in a practice run. This will help quell any nervousness you might have, and you'll have done your homework. Below are four basic mock questions that should get you most of the way through your Hobby Lobby interview. Keep in mind that if you ask for an application, they may request that you fill it out in the store and then interview on the spot. More commonly, however, you will need to persist by following up with a phone call or second visit to the store.
Open-Ended Questions
Good interviews use open-ended questions, which typically begin with, "Tell me about . . ." The reason for this is to get the interviewee talking. Avoid answering any question with a simple yes, no or worse, "I'm not sure."
Job Experience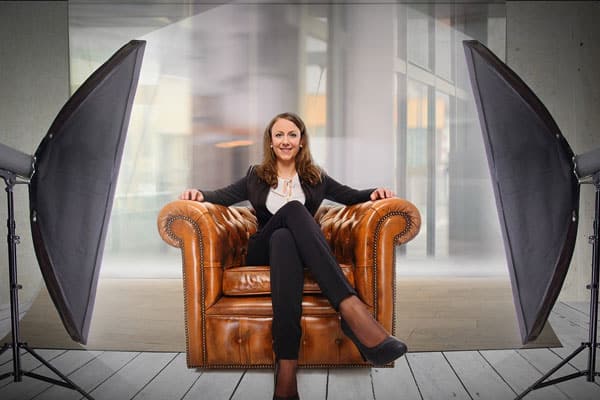 The manager will definitely ask you about prior job experiences. You should be able to answer the following questions, so practice them during your mock interview.
Tell me about your prior job experience.
What kinds of things have you done when working in a retail environment?
Tell me about a problem or crisis you solved in a past job.
How do you approach working on a team?
Craft Experience
If you have craft experience in a certain area, showcase it! You will probably get a question about your own hobbies, how long you've done them, why they are important to you, and how you would relate to a customer with the same hobby. If you aren't into crafts, you should at least be able to talk about one hobby or someone in your family who is a hobbyist. Examples of such questions include the following:
What kinds of crafts do you enjoy?
What areas of expertise do you have the could benefit the store?
When you shop here, what section or sections do you usually spend time in?
Which hobbies or crafts are you knowledgeable about?
Company Loyalty and Knowledge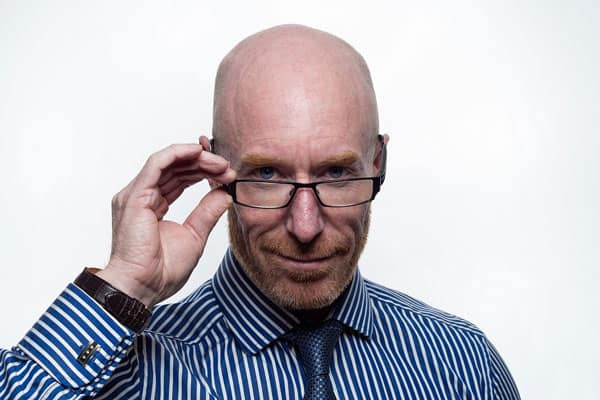 Hobby Lobby is motivated to hire individuals who are loyal to the product and company. You won't be asked about this, but they may ask you about your best traits. If you answer "loyalty" you will check off a box on the list of the Hobby Lobby manager. Similarly, if you know the store–especially the layout and different sections–you are three steps ahead of your competition.
Tips for Applying for a Job Position
Getting a job isn't difficult if you know what to do. If you lack experience with job interviews or have zero customer service (especially retail) experience, be sure to practice the interview with a friend. It feels awkward to do a mock interview, but it pays off.
What to wear to Hobby Lobby interview (Hobby Lobby dress code)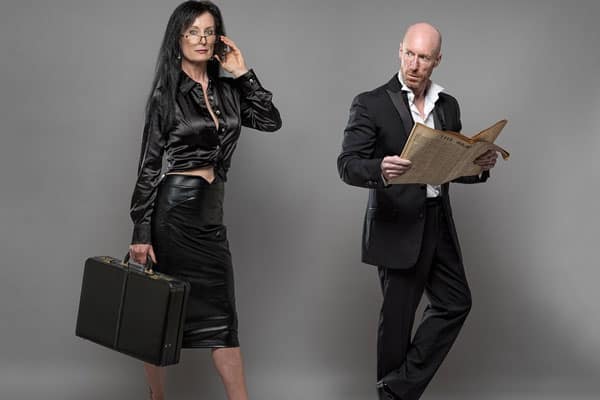 This may seem obvious, but potential candidates for many jobs forget to do this or they underdress. Overdressing is less common but can be an issue. Business casual is appropriate for the Hobby Lobby, because retail jobs require being on your feet all day and occasional stooping, leaning or bending to get products for customers. Wear comfortable shoes, but avoid sneakers. Do not wear jeans, even your best pair of brand new, designer jeans. If you have tattoos, cover them. Avoid multiple facial piercings and don't wear earrings that you would wear to a party. Keep it buttoned down and you'll fit in.
Tips for Successfully Surviving a Job Interview at Hobby Lobby
Interviewing at Hobby Lobby is a lot like interviewing anywhere else. You'll be asked a series of questions, and you'll need to have answers ready. The main difference is that the interviewers are looking for specific things and they may ask you some questions that you aren't expecting.
When interviewing at Hobby Lobby, the company will want to know about your work ethic, your ability to work as part of a team, and your ability to be flexible on the job. They will also want to know how well you can communicate in English.
Tips for Successfully Surviving a Job Interview at Hobby Lobby:
Come Prepared
At the least, know the title of the position you are applying for and have thought of two questions to ask at the end of the interview. Another minimum requirement is to answer the following three basic, standard interview questions:
Tell us about yourself.
What are your greatest strengths?
What are three weaknesses?
Remember Names
Remember the name of the manager and use it at least once. If you can also remember (and ask) the name of the person who greets you (usually another service associate) that is a plus. Also, state your name at some point to make yourself more memorable.
Ask Relevant Questions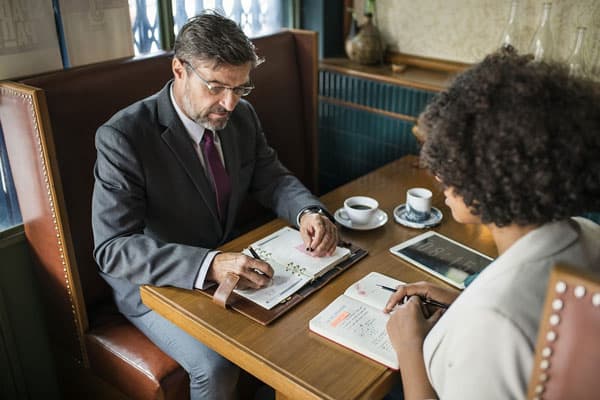 At the end of the interview, you should have two solid questions to ask the manager. For example, the question, "Can you walk me through a typical workday here for a service associate?" is appropriate. You can also ask what the shifts are like and how seniority operates. It is appropriate and engaging to ask the manager, "What did you like best about this job when you did it?" or, "What is the hardest part about this job, based on your experience?"
Phone Etiquette
Taking notes, even if it is just to record what day your next interview is, can be helpful. If there is nothing to write, do not take out your cell phone. In fact, it's best to turn your phone to airplane mode or off entirely. Getting a call during an interview is embarrassing and could signal to management you haven't thought through the interview process. The interview is short, so twenty minutes away from the phone will not pose a problem.
Show You Know the Business
Show you understand what the mission of Hobby Lobby is. The easiest way to do this is asking a question like, "I know Hobby Lobby is mainly about selling retail craft items to walk-in customers, but do you ever refer them to the website?" Another possible inquiry is, "What is a phrase you use to get the most out of upselling?" These questions tell the manager you know what you are talking about and if you are inexperienced, will show that you've done your due diligence and are serious about getting the job.
Conclusion
Hobby Lobby is a great entry-level position in a fun environment. You don't need experience, but crafting knowledge helps. If you do have retail experience, or a year or more of any customer experience, put the emphasis on your skills with customers rather than your crafting knowledge. Prepare, practice, and get the mock interview down before you meet with the manager and you will never fail to impress.