Let's face it, the job interview process can be torturous. From having to decide where you want to apply to discerning what skills you have, preparing for a potential interview and then waiting for the yes or no, it is a process that can leave many pulling their hair out. For those interested in a job in the food service industry, a restaurant that is always looking to hire is Sonic. Well known for its carhops on roller skates, Sonic has established itself as a fast food juggernaut that continues to attract and retain loyal employees.
Before applying for a job at Sonic, have a specific position in mind which you would like to perform. With entry-level positions such as a carhop, cook or crew member, it is important to have a job in mind. Because they have so many locations across the country, Sonic is always looking to fill vacancies and the hiring process takes little effort to complete.
The application process usually begins with an applicant submitting candidate information to a local restaurant of their choosing. The local hiring manager will look through submitted applications and set up one-on-one interviews with candidates he or she believes to be most qualified.
Most Asked Sonic Drive-in Interview Questions and Answers
About Sonic
Formally opened on June 18th, 1953,  Sonic was founded by entrepreneur Troy Smith. Following military service in World War II, Smith returned to his hometown of Seminole, Oklahoma where he worked as a milkman. After deciding to deliver bread instead of milk due to the major difference in weight, Smith purchased a little diner called "The Cottage Cafe".Before long, he sold the cafe and opened a fast-food restaurant called Troy's Pan Full of Chicken and purchased a five-acre parcel of land that had a longhouse and a walk-up root beer stand. While Smith converted the Longhouse into a steak restaurant, he quickly realized that most people spent their money purchasing root beer, hamburgers and hotdogs which influenced Smith to focus solely on (the more profitable) root beer stand.
After a trip to Louisiana, Smith saw a drive-in that used speakers for ordering. With this knowledge, he suspected that using speakers would increase his sales by controlling the parking situation by having the customer's order from their vehicles instead of parking across the street and walking to his restaurant. As soon as the speakers were implemented, sales immediately tripled and by 1956, the first franchise location was opened in Woodward, Oklahoma.
Though Smith initially wanted to name the restaurant Top Hat, it was already trademarked which led Smith and business partner Charles Woodrow Pappe to name their stores Sonic.  The name Sonic worked with their existing slogan, "service with a speed of sound."
With over 3,500 restaurants in 45 states around the country, Sonic has sustained an incredible relationship with the public due to its 1950s flare and quick service. With its signature red and yellow logo, its brand continues to hold strength. With its trademark carhops on roller skates, the company even hosts an annual competition to determine the top-skating carhop in its system.
Sonic Job Interview Questions and Answers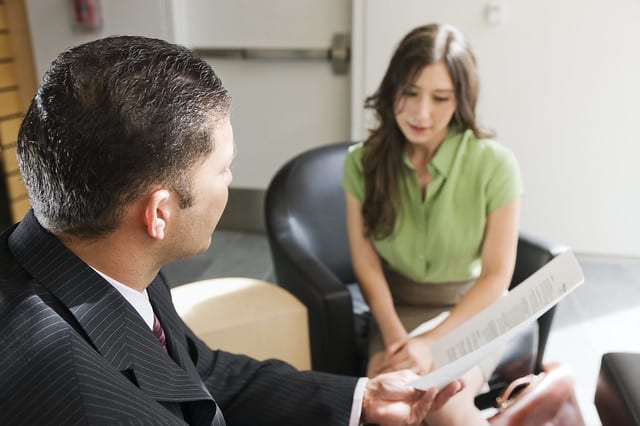 Depending upon for which position one applies, the questions asked may slightly vary. While Sonic has corporate positions available, most people will probably be looking for entry-level employment in a franchise location.
Sonic Carhop Interview Questions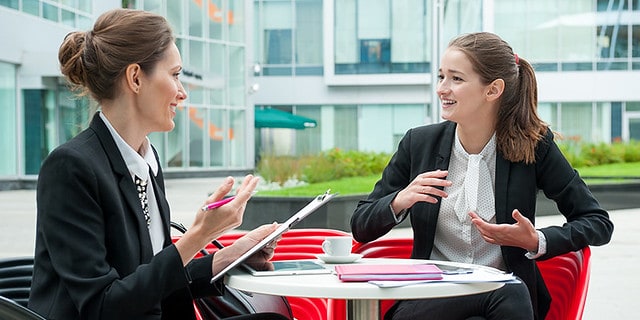 Are You Able to Roller Skate?
For anyone that has ever been to a Sonic restaurant, something that sets them apart are the carhops who roller skate to deliver meals to their customers. A minimum requirement of being a carhop is the ability to roller skate without dropping food or beverages. For anyone interested in working at Sonic, practicing roller skating while holding a tray is a perfect way to practice before an interview. Though roller skating can be learned, hiring managers will feel more comfortable taking someone on that already has experience.
Why Should We Hire You?
Hiring managers ask this specific question to see how an applicant views themselves in terms of personal branding. For an applicant, this is the opportunity to state what they love about the company and how working there can help them either achieve a career goal. Since a carhop is someone that has to be outgoing, stating how much you love meeting new people would be a great reason to be hired for this position.
Sonic Cook Interview Questions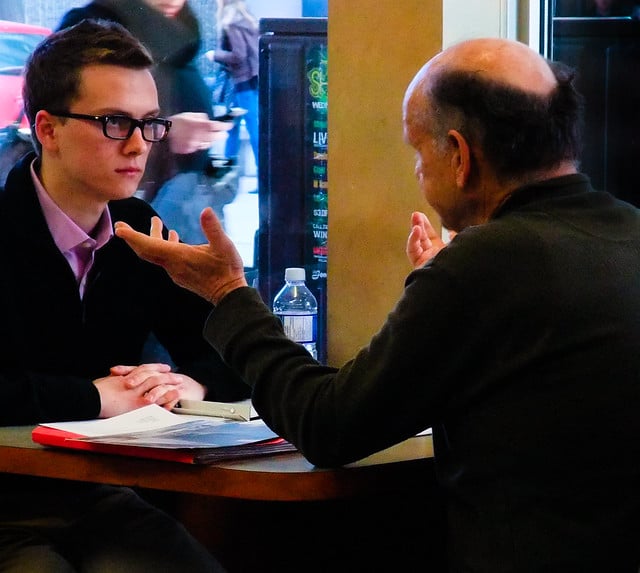 What Is Your Cooking Experience?
If you're applying for the role of a cook, it is very important to have experience in the kitchen. If you are someone who has worked at another fast-food restaurant, state the restaurant you worked at and the role you played in the food preparation process. Also when answering this question, talk about your love of cooking and how this joy can help when in the kitchen, especially during busy hours of the day.
What Would Your References Say about You?
Though unlikely, some employers may contact references to hear what they have to say about you. However, when answering this question, think about what your former boss would say about you and how it would help in the position you are applying for. If your boss would say you have a great work ethic, state that during the interview. As a cook, the ability to multi-task is extremely important. If you are someone that whose ability to multitask was spoken about highly in this regard, state that during your interview.
Sonic Crew Member Questions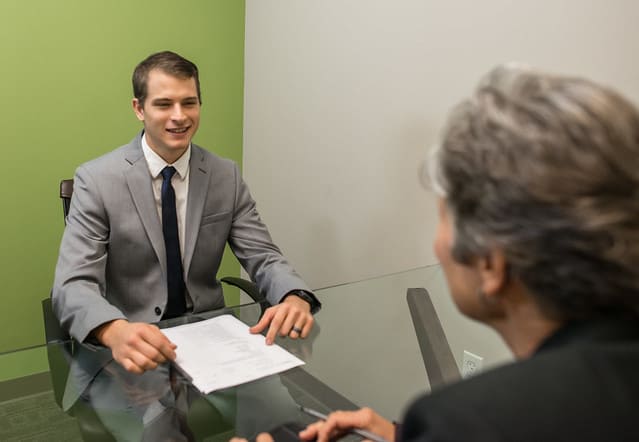 What Is Your Work Availability Like?
For this question, simply recite how many hours per week you can work and what days of the week. The more hours you are available, the more likely you are to be chosen for the position. Also, make sure to apply to a Sonic that is within 15 miles of where you live. Though not a complete deal breaker, most hiring managers want candidates that live near the franchise location because last-minute cancellations are a lot more likely for those who live further away.
What Is Your Desired Salary?
While most jobs do not talk about salary during the interview, make sure to tailor your response to the expectation of the job that you are applying for. Since this is a crew member position, stating that you expect minimum wage (to begin with) is more than a viable answer. However, it should be made clear that as you gain experience in the position, a pay increase should be negotiable.
Sonic Job Interview Tips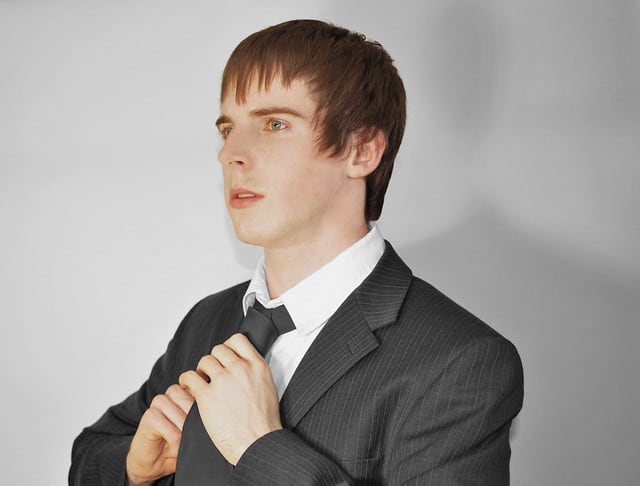 While the atmosphere at Sonic is very calm, make sure to approach this interview with professionalism and a slight sense of urgency. Here are some tips that can be followed.
Dress Professionally
Though no one expects a prospect to arrive in a three-piece suit, putting effort into the outfit that you wear for your interview does show a hiring manager how seriously you are taking the process. While Sonic employees do wear a uniform, a safe choice for an outfit would be an ironed, long sleeve button-down shirt with dark washed jeans and shined shoes. Keep the outfit casual but not too casual.
Make Sure to Bring Your Own Questions
Interviews are viewed as one-way conversations where a hiring manager continually ask questions to a candidate. Something every candidate should consider is bringing a list of their own concerns and questions to be addressed during the interview. Hiring managers often end the interview process asking their candidate if they have any questions of their own. Take this time to ask and form questions about the company culture, the day-to-day activities and expectations for the position you're curious about.
Always Be Prepared
If possible, deliver your application at a time when the restaurant is normally slow because it increases the possibility for you to meet the hiring manager that day. If you're rushing from one location to the next, it could be a missed opportunity to get a job because this company is constantly hiring new people on seemingly a weekly basis. While applications may be seen, if you can personally hand yours to a hiring manager, the likelihood of being called in for a one-on-one interview is much more likely, because you've already had that initial point of contact.
We suggest you read our article on interview answers and questions
The Sonic Interview Process Explained in Detail
The interview process is a crucial part of the hiring process. It is the first time that a candidate meets with your company and it can be a deciding factor on whether or not they will accept the offer.
The best way to prepare for an interview is to do your research. This includes researching what questions are likely to be asked, as well as researching the company and position. If you know what questions you should expect, you will be better prepared to answer them in an informed and confident way.
Researching the company will also give you insight into what they value in their employees, which can help you tailor your answers accordingly. Researching the position that you are applying for will give you a better understanding of what skills are required for success in this role, which may help guide your answers when discussing previous experience and skillsets.
Conclusion
Sonic is a company that is constantly expanding and with employees ranging from high school students to longtime workforce veterans, the application process is extremely fast-paced. To be successful at this particular fast food chain, applicants should enjoy interacting with people and working in a fast-paced environment. If offered an interview, make sure to learn as much about the company as possible and prepare mock questions in order to give yourself a competitive advantage. Whether applying for a job as a carhop or a cook, take the time to understand the full scope of the position.
Sonic is a brand with a long tradition of customer service and quality food. By following some of the tips above, you may have just secured your slot at one of the premier fast-food chains in the country.