Have you ever considered working for Verizon? If you're interested in technology, Verizon may be a good job for you. They offer entry-level opportunities which allow you to learn, grow and advance within the company.
Verizon's Interview Process – What I Went Through
Why Should I Work at Verizon?
Verizon has a comprehensive benefit package that supports not only your career, but other areas of your life. How does competitive wages and pay-based incentives sound? As a Verizon employee, you will also get wireless and Fios discounts, best-in-class insurance, tuition assistance, 401K savings with a company match and more. Check out the Verizon website to see who the company is, what they do and how they operate. If you like what your see, consider taking the next step and apply for a job with the company.
How Can I Apply?
Applying for a job at Verizon is easy. Click their career tab and choose which department you are interested in. Next, search for jobs within your area. Once you find the one that best suits you, click apply and follow the prompts. If you meet their required qualifications, a Verizon representative will contact you to complete the next steps.
The Verizon Interview Process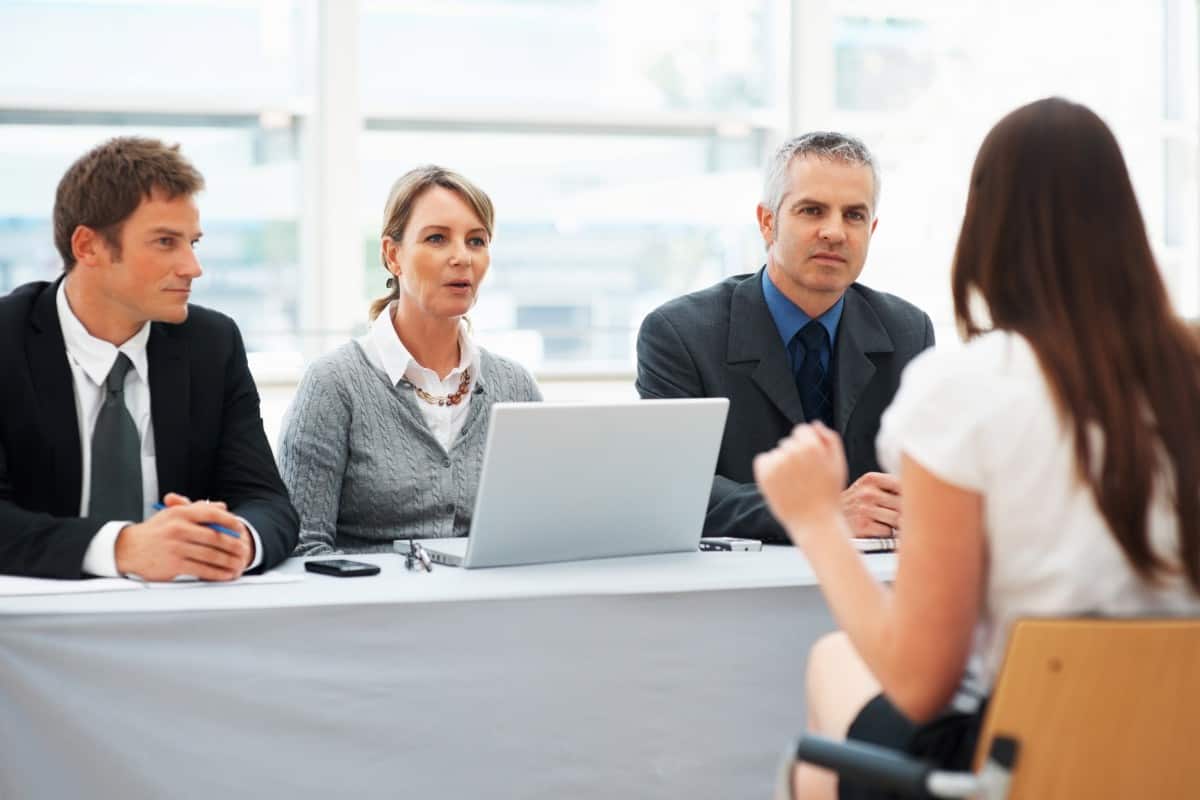 So, you've been offered an interview; That's great. No need to worry; based on information from Verizon employees, the interview process is described as being a formal yet relaxed atmosphere.
What to Expect
Landing the job may require a three or four-step process, depending upon the position you're interviewing for. This process usually begins with a short phone interview to determine if both you and Verizon are a good fit for each other. Upon determining that you are a good candidate and vice versa, an offer to have an in-person interview will be extended and set for a later time.If you are applying for a customer service position, you may be required to take a skills test. When scheduling your in-person interview, you can ask if this will be a requirement so you know what's coming down the pike.
How to Prepare for your interview at Verizon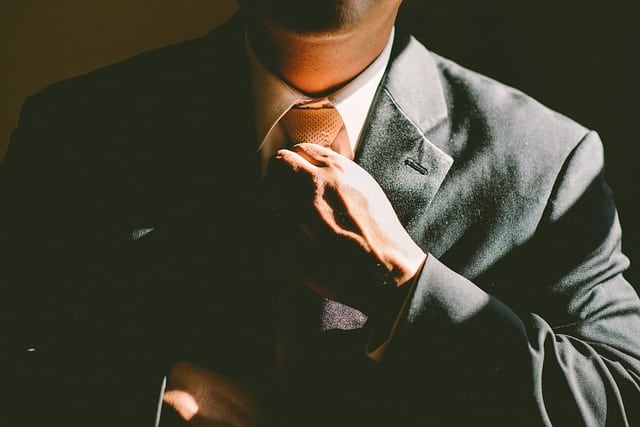 Before your interview, we recommend that you familiarize yourself with the company. As a potential Verizon employee, have a basic understanding of the company overview and their mission. Verizon is looking for people who love technology and can provide exceptional service to their clientele, no matter which department or position you are applying for.
Practice Possible Verizon Job Interview Questions with Answers
Practice the interview before you go. By grabbing a friend or practicing in front of a mirror, you will become more comfortable speaking about your qualifications. Don't forget to highlight any previous experience that would make you a great candidate for the job.
Full list of interview Q&A can be found in this article.
Verizon Interview Questions And How to Answer Them
We've researched some of the most frequently asked questions during a Verizon interview. Keep reading to learn more.
Why Do You Want to Work at Verizon?
This is a question they will probably ask you right out of the gate. Now is a good time to refer to your "practice session" and highlight any relevant experience that makes you a great fit for the position. This is your time to shine; tell them what makes you a great addition to their team.
How Would You Handle Workplace Conflict?
Due to the small team environment of most Verizon retail stores, having a positive attitude is a very important characteristic to have. By asking how you would handle workplace conflict, hiring managers can determine if you may cause problems. If you are good at diffusing heated situations, think of an example and tell them about it. If you've never had to diffuse a heated situation say, "I avoid conflict while working, by maintaining a professional demeanor at all times."
How Would You Handle Aggressive Customers?
Because of the technical nature involved with Verizon's services, customers will occasionally encounter problems that need to be resolved. While 9 out of 10 customers will approach their service representative with respect, there are a few who may not.By asking you this question, hiring managers can determine whether you seem capable of handling aggressive customers. In such instances, resorting back to your level of professionalism is all that is required here. Tell them you will take nothing a customer says personally; that you understand why the customer may be frustrated and that you know your job would be to help resolve the issue as quickly as possible.
Sell Me Something
If you are applying for a sales job, you may be asked to sell something during the interview. This is because the sales team plays a vital role in the success of Verizon. Be prepared for this by choosing a service that Verizon offers and learn about it. Then, practice your sales pitch at home before the big day. When they ask you to give them your pitch, make it fun and build rapport during your presentation. This will show your confidence level. A big part of sales is building a good rapport

with your clients. Last, convey that you yourself truly believe in the product or service and tell them why.
Do You Have Questions?
At the end of the interview, you will most like be asked this question, at which time you may well have legitimate questions to ask. If you do not, it's always a good idea to ask one or two, anyway. If they haven't already clarified, you could ask, "When will you be deciding?" or "Will you let me know if you choose someone else?"A good way to wrap things up is to say "I don't have any other questions, as you were very thorough in explaining everything. I am excited about the opportunity to work with Verizon. Thank you for inviting me to the interview."
List Of 30 Question Ideas To Ask Your Interviewer
Recap
It's a good idea to prepare soon after an offer to interview has been extended. Preparing means reviewing Verizon's company webpage, understanding what they do and knowing why you want to work for them. If you do not already have a resume, make sure it is ready to go well in advance. If you previously submitted your resume online, bring an additional copy with you to the interview.If applying for a sales job, make sure you have your sales pitch perfected. Practice answering the above questions; even if you are not asked these questions specifically, you will most likely be asked similar questions.
Get Prepared the Day Before You Go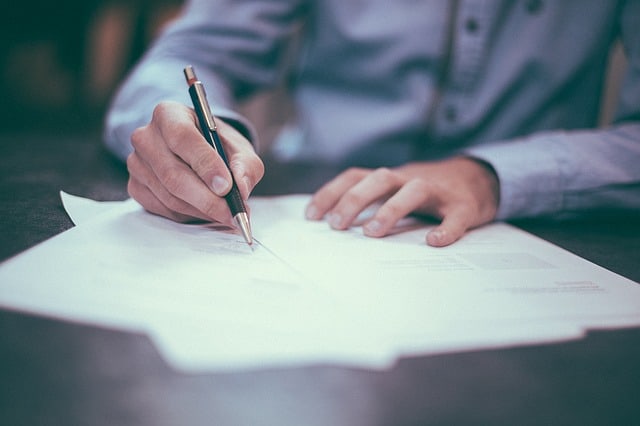 The day before the interview, get a full-night's sleep. On the day of the interview, find out where the interview location is and review the driving directions. Give yourself plenty of time to get showered and dressed without rushing. Allow an extra fifteen to twenty minutes of driving time for traffic and be on site at least fifteen minutes before your appointment time. Before you go into the building, take a moment to get your thoughts together, take a few deep breaths and say a few positive affirmations to yourself. This will help you focus. Review your resume and be prepared to talk about it.While your qualifications are important, it's also important to make a good first impression. Dress professionally; nothing too revealing, too baggy or too tight. Choose classic style as opposed to trendy. Try your best to look the part. Do not wear too much aftershave, perfume or jewelry.
Verizon Is A Great Company to Work For
Headquartered in Basking Ridge, New Jersey, Verizon is one of the largest communication technology companies in the world. Verizon strives to hire people with diverse backgrounds and work experience. They take pride in their employees because their employees are the ones who take care of their customers.Verizon supports nine different employee resource groups aimed at diversity. These groups provide a platform for personal and professional development, a gathering place for celebrating diversity, and a way to discuss and solve business challenges across Verizon's diverse clientele.Verizon has received awards and recognition in many areas. They were named the top company for 2018 by LinkedIn, they ranked as one of the world's top companies for 2018 by HR Workforce 100 and they were named in Working Mother's 100 Best Companies. There are many more; too many to list here. Just visit their website and click Awards under Our Company to read more.
What to Expect if You Get Invited for a Verizon Customer Service Interview
A Verizon customer service interview will most likely include a phone interview with general questions, followed by a video interview with a role-play. The phone interview questions will be to get to know you and your customer service experience.
The video interview will be to assess your ability to handle a customer service situation. The interviewer will look for how you would handle an irate customer, diffuse the situation and resolve the issue.
Customer service skills: The interviewer will also be looking for how you stay calm under pressure and if you have the ability to upsell products and services. There are a few things you can do to prepare for your Verizon customer service interview.
First, make sure you have an up-to-date resume that highlights your customer service experience. Second, practice your role-play skills with a friend or family member.
Finally, brush up on your product knowledge to confidently answer any questions about Verizon's products and services. By following these steps, you'll be well on your way to impressing the interviewer and landing the job.
Conclusion
Verizon offers many jobs and advancement opportunities in a friendly working atmosphere. They embrace teamwork and diversity, understanding that their employees are the face of their business. Connecting people is what they do, and Verizon knows this begins from within. The connection is the heartbeat of their business.Verizon is an innovative company that is fun and exciting to work for. Driven by accomplishments, the Verizon team is a talented group of individuals. Having a continued desire to grow, Verizon offers challenging work, while providing an award-winning training and career development program for their employees.Being one of the largest communication technology companies in the world, Verizon offers long-term job security; they have 153,000 employees worldwide. They encourage creativity among their employees, empowering them to pursue their passions.