You are getting ready for your interview with Wells Fargo, the company that became famous back in the Old West for carrying passengers and products across the United States. Back in the 1800's, their mission was to take care of their customers' needs, and that has not changed. Now, you have the opportunity to join one of the most prestigious companies in the world. But what should you do to prepare?
You and every other hopeful candidate for the job is out there getting ready. But, have you done everything you needed to do to prepare for this interview? Will you be able to explain what Wells Fargo is and why you want to work there? Do you know what the job responsibilities are for the position you are interviewing for? What will you say when you are asked why you are the best person for the job? Keep reading for some tips and advice for how to prepare for a successful Wells Fargo interview.
Top 20 Wells Fargo Interview Questions and Answers for 2022
What Is Wells Fargo and Why Do You Want to Work There?
Wells Fargo is a community-based financial services company that was founded in San Francisco in 1852 by Henry Wells and William Fargo. Wells Fargo has offices in 38 countries with about 265,000 employees to serve customers in the global economy, internet, and mobile banking services. They provide investment products, mortgage services, consumer and commercial financing to one in three households in the United States. Their vision is taking care of their customers' financial needs and helping them succeed.
Wells Fargo offers professional development opportunities to every employee. This includes tuition reimbursement for career-related education, including online resources. Employees are encouraged to try new roles and responsibilities within the company with the opportunity for advancement. They also have a generous benefits package for it employees, including a scholarship program for dependent children.
How Should You Prepare for Your Interview?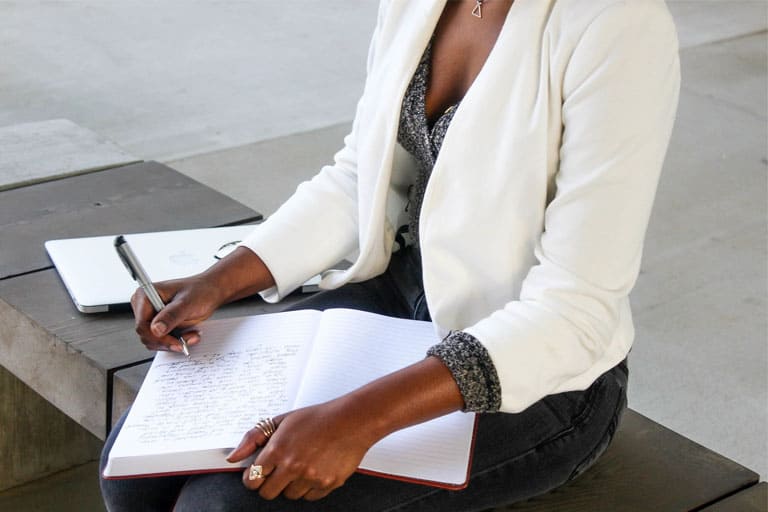 You have made it through the phone interview and now it is time for the face-to-face interview. But, you are worrying about how you can make yourself stand out from the competition at your Wells Fargo interview. There are several steps you can take that can help you prepare. One of which is research.
Research
You will most likely be asked what you know about Wells Fargo. You really want to be able to say more than "I know it is a bank." Do your research and find out when Wells Fargo was founded and who founded it. If you do not know where the first Well Fargo bank was located, find out. The more you can tell them, the better, but be careful that you do not talk too long on this topic.Read the job description, if possible, so you know exactly what skills they are look for. Knowing what skills they need allow you to highlight them as strengths. You should also find out what the average salary is for someone with your level of experience.
Dress Appropriately
You are going for a Wells Fargo interview, so dress as though you were already a banker. Formal business attire is highly recommended. Plan what you want to wear before the day of the interview so you are not caught short on time.
Wells Fargo Dress Code
Dress codes are a set of rules that determine how people should dress when they are at work. Dress codes vary from one company to another and the type of business that the company is in.
In the United States, there have been many cases where dress code policies have been challenged. The dress code policy at Wells Fargo was challenged in 2012 by a group of female employees who said it discriminated against them because they were women.
The Wells Fargo dress code policy states that employees should wear business professional attire, which for men is a suit and tie or appropriate shirt, slacks and shoes, and for women it is a skirt or pants with appropriate blouse, jacket or sweater.
Act Professionally
Sit up straight. It not only gives the interviewer the impression that you are truly interested, but it keeps you aware of the questions being asked. Maintain good eye contact to tell the interviewer that you are confident in your abilities to do the job. Speak clearly, not too fast, but also not too slow. You want to hold the interviewer's attention as you speak.
Arriving at Your Wells Fargo Interview
You should arrive no more than 10 minutes early. Do not arrive late as that will hurt your chances immensely. Bring along a notebook and pen that you have a list of your questions jotted down on. This will let the interviewer know you have thought about the interview prior to your meeting. This is good as you want to appear prepared, professional, and present at all times.
Wells Fargo Interview Questions and Potential Answers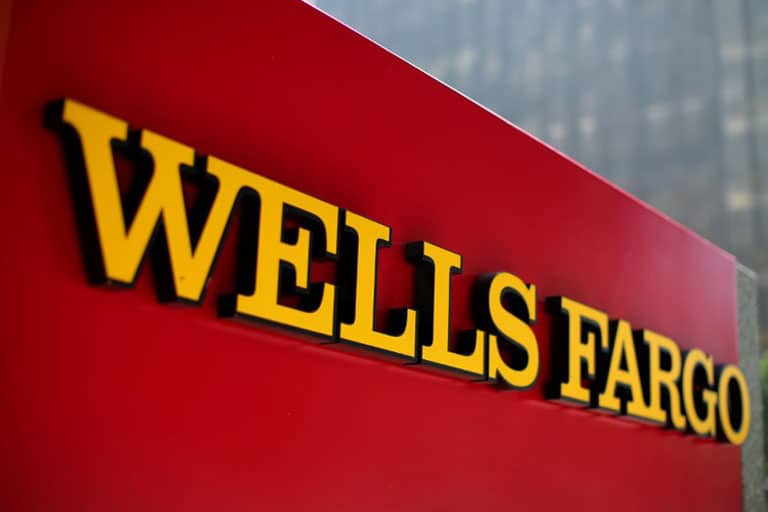 When you are in your interview, be careful not to be too general in your answers. You want to provide specific feedback to the questions being asked, especially when it comes to the situational questions. The following are some questions that you may be asked at your interview, along with some potential answers.
What Do You Know about Wells Fargo?
Wells Fargo was founded in San Francisco on March 18, 1852 by Henry Wells and William Fargo. As of December 31st, 2016, Wells Fargo has $1.9 trillion in assets with 70 million customers worldwide. "Together we'll go far," is Well's Fargo's motto.
Why Do You Want to Work for Wells Fargo?
I enjoy working with people and I feel I could learn a lot about banking by working for an S&P 100 and an S&P 500 company like Wells Fargo.
Tell Me Why I Should Hire You?
Your answer will vary depending on the position you are interviewing for. This is why it is so important to read the job description prior to the interview. That way you will know exactly which skills to present as strong points. Some important skills you will want to mention are:
What Is Your Greatest Strength?
Again, your answer will vary depending on the position you are interviewing for. Choose one of the primary skills needed for the position as your greatest strength. This is what the interviewer, your prospective employer, is looking for.
Where Do You See Yourself in Five Years?
Develop some form of career path prior to the interview so that you have an answer ready. This question is a stumbling block for many people if they do not take the time to prepare for it. Consider the job you are applying for and the other jobs available at this company when formulating your answer.
What Do You Enjoy Doing in Your Free Time?
This question is another stumbling block and is a good one to have an answered prepared for ahead of time. They ask it to see how well-balanced your work/life is. A balanced work/life leads to a healthier employee, and healthier employees misses fewer days of work.
Continue learning the next 50 possible interview answers and questions at your upcoming job interview.
Situational/Behavioral Wells Fargo Interview Questions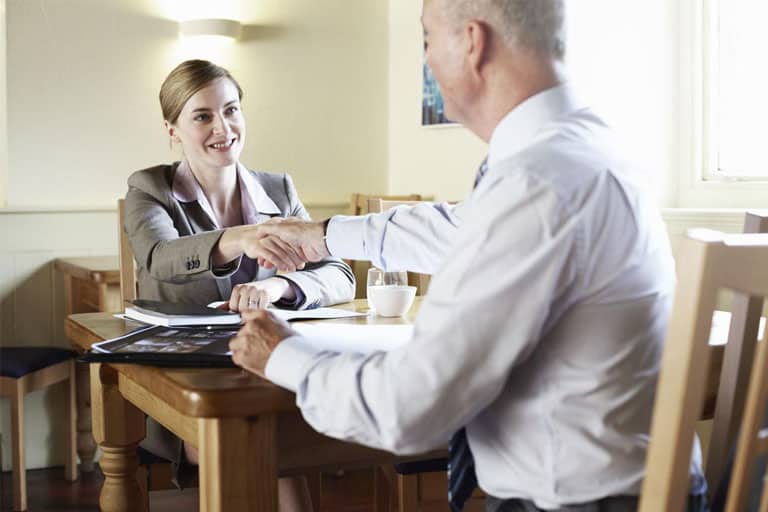 These interview questions give the prospective employer the opportunity to assess the applicant's critical thinking skills, listening skills, and interests. There are some general guidelines to follow when answering these interview questions:
The Right Answer
Avoid these Pitfalls
What Not to Say
The worst possible response to an interview question is always going to be "no". If you take the time to prepare yourself prior to your interview, you will have enough knowledge of Wells Fargo to ask relevant questions and give well thought out answers.
Remain Active
Take notes during the interview. Write down key things like the job description. Even if you have already studied it, it is possible the position may has changed since it was posted. Also make sure to note any new questions you may think of.
Check out Wells Fargo Star Method For Answering Your Interview Questions
Examples of Situational/Behavioral Questions
These questions are asked so the interviewer can get an idea of how the job candidate handles real-life situations. It gives them the opportunity to see the candidates critical thinking skills in use.
Questions You Might Ask the Interviewer
The interview is coming to a close, and you feel pretty confident in how you handled yourself. Then, the interviewer says, "Do you have any questions for me?" Whatever you do, do not say "no". Ask questions that show interest in the company and your chances of growing with it. Here are some ideas to get you started:
Conclusion
We have given you lots of tips and advice to help you stand out from the crowd. The rest is up to you. Remember, get a good night's sleep so you are well-rested for your Wells Fargo interview. If you have done your research, practiced answering these sample questions, and have taken the time to think about where you hope your career path in Tech is going to take you in the next few years, you should do well. Good luck!